Local North East lad, Andrew Duncan tells us how 12 Marathons in 12 Months sounded like a great idea… for a non runner!
At the start of the year, Marco Atkin, Rhys Bevan and I embarked on a challenge that even ourselves didn't feel like we could realistically finish.
Ten months later, we have dragged each other through 10 gruelling marathons and with just over a week to go we have one last challenge… back to back marathons in Nottingham and Cheshire to end with a bang (Rhys' bright idea, obviously)!
I'm super proud of myself and the boys for sticking it out for the charity HEEL AND TOE! Not to mention doing the Great North Run and Total Warrior in between these 12 marathons!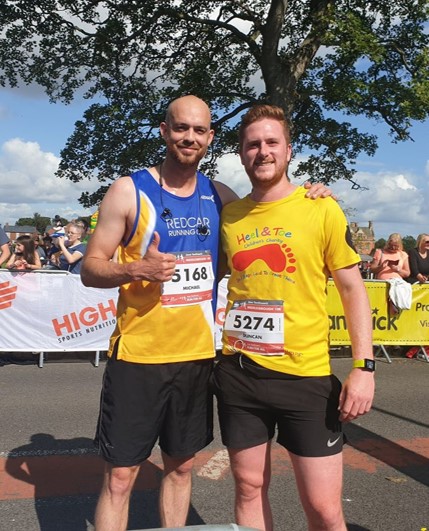 This is who we are raising money for…
Please Donate