Due to popular demand we are thrilled to announce we have added an extra coach to our Edinburgh Christmas Coach Trip on Saturday 3rd December 2016 courtesy of Stanley Travel Ltd.
The Edinburgh Christmas Market offers 3 markets; a European market, traditional Scottish market and Children's market with a range of fabulous hand crafted gifts and goodies which will get you in the spirit of Christmas. Peruse around the markets and sample some of the delicious foods and drinks from around the world. Then later that day, sit back and watch the spectacular lights and take the children to Santaland or on the fairground rides. (Tickets can be pre-booked for Santaland on the official Christmas Market website.)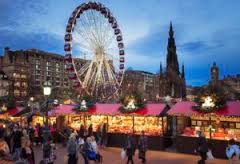 The coaches will pick up and drop off at the following destinations;
Pick up is at 8.00am from Heel & Toe Charity, 40 Front Street, Chester-Le-Street, DH2 1DE
Pick up is at 8.30am from Opposite Wetherspoons, Jackson Street, Gateshead NE8 1EE
There will be a short break at services on the way and expected arrival in Edinburgh will be 11.30am. Departure from Edinburgh will be 5.00pm.
Tickets are priced at £15 Adults and £12 for Children.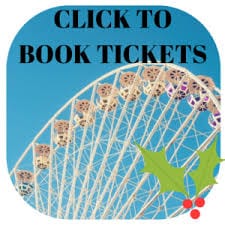 Don't miss out on this wonderful winter trip.